February 27, 2021 School of Languages, Literatures, and Cultures | French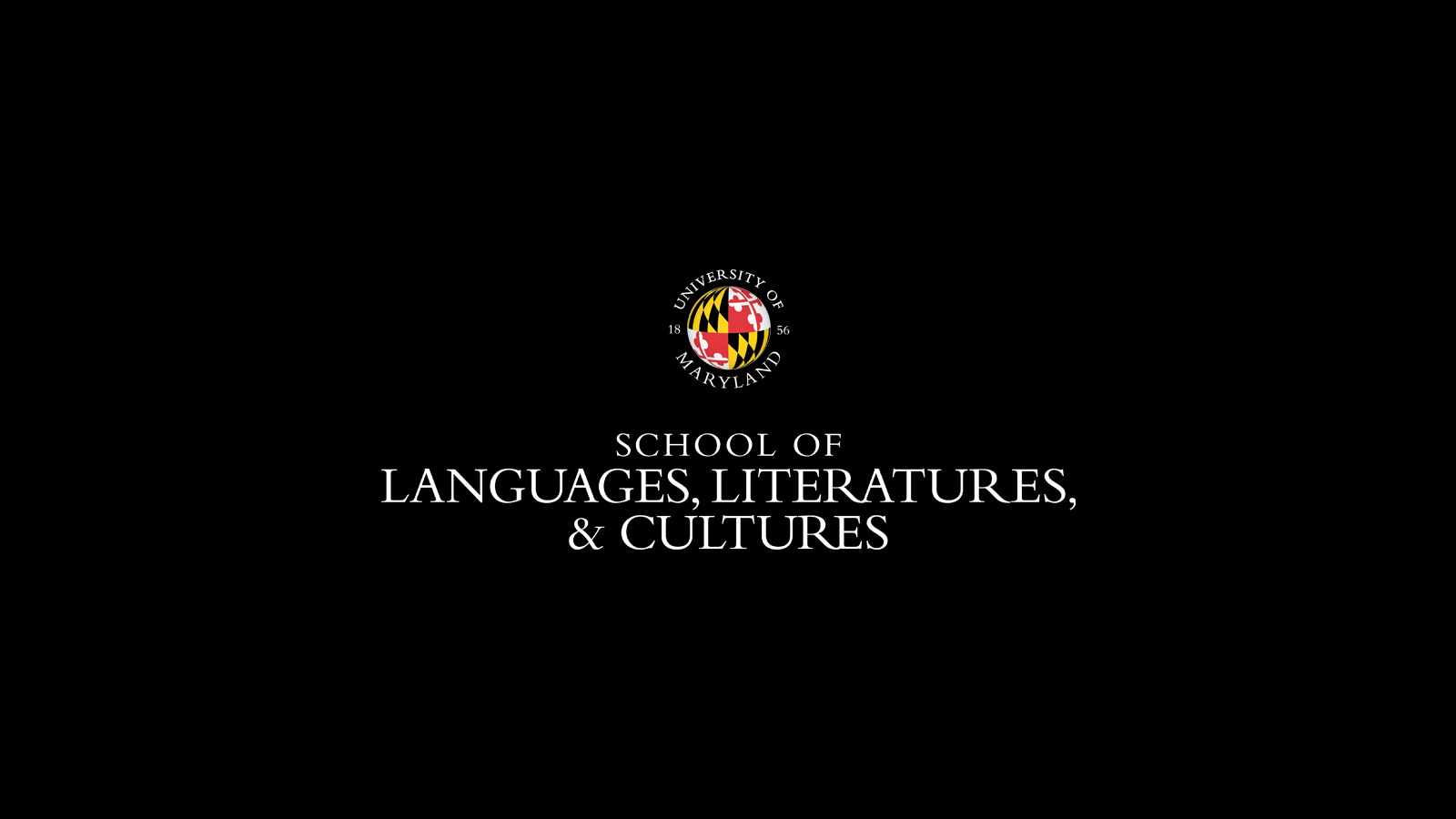 Join us in celebrating the annual Fête de la Francophonie
March marks an annual international celebration of the French-speaking world. While the official Journée international de la francophonie is March 20th, the entire month is devoted to exploring the cultural diversity of the Francophone world. Below are a series of virtual events of interest to our UMD French community, some organized by our department or the Language House, and others selected from a slate of activities offered by other organizations. Join us as we celebrate la francophonie all month long!
Le 1er mars: Une conversation avec Leïla Slimani, hosted by The Embassy of France, 12-1:30PM
"For the inauguration of the 2021 Francophonie festival, the French Embassy is honored to host a talk of Leïla Slimani, Personal representative of the French president Emmanuel Macron for the Organisation internationale de la Francophonie and writer." Event is in English. Register here.
Le 3 mars: Dictée de la Francophonie, hosted by the Alliance Française, 6-7pm
Take part in an exercise both loved and feared by French students everywhere- a dictation. This dictée virtuelle is based on a French text by Alain Mabanckou, Franco-Congolese writer.All levels are welcome to participate, though the text is designed for level B2 (upper intermediate). Register here.
Le 4 mars: Crash Course in Cinéma Québécois, hosted by the UMD French department, 7-8pm
Join Elizabeth Robinson, one of our UMD doctoral students and TA's to learn about the cinema of Québec. The Québec Government Office in DC is streaming short films every weekend, all month long (find them here). But before you dive in, come have Liz give you a crash course in the genre. Talk will be in English, register here for the Zoom link.
Le 9 mars: Derrière les murs de Marrekech, hosted by the UMD French Department, 3-4pm.
Take a virtual tour of Marrekesh with an Airbnb guide who has turned his top-rated live tour into a virtual experience that allows you to learn about the history of Marrakesh, the culture of its inhabitants, and how this imperial city became Morocco's famous destination. Space is limited so email Dr. Wegmann (hwegmann@umd.edu) by March 7 to reserve your spot. The tour will be in English.
Le 10 mars: Food Odysseys: Tastes, Techniques, and Terroirs, hosted by the UMD Language House, 7-8pm
This event features a discussion about food and (im)migration in the Maghreb and in the Levant- areas with a large Francophone population. Dr. Anny Gaul from Arabic Studies at UMD will present "Morocco's Migrating Pastry: Medieval Stuffing, Modern Shell"; Dr. Sylvie Durmelat from French and Francophone studies at Georgetown, will present "The Circulation of the Couscous Pot: Indigenous Technique, Colonial Commodity"; and Antonio Tahhan, a Syrian-American food writer and blogger will present: "Cultivating Cultures: Clay Pot Yogurt in the Levant." To join the virtual event, use this link: go.umd.edu/lh-foododysseys    
Le 19 mars: Future of French Lecture, hosted by the UMD French department, 3:30-5pm
Attend a lecture by Charlee Bezilla on "Hybridity in Rétif de la Bretonne: Form and Function" as part of the Future of French lecture series. Register here.
Le 20 mars: Forum de l'Emploi FRancophone, hosted by the Embassy of France, 2-5pm
Find a way to put your French to work, by attending an Online French Language Job Fair organized by the Cultural Services of the French Embassy in the United States in partnership with Louisiana State University. This event connects French-speaking American students looking for offers (internship or employment) with French or foreign companies sharing business relationships with France. Register here.
Le 23 mars: Language Career Event, hosted by the UMD Language House, 7pm
Join Language House alumni as they share about the important role languages played in their career. Among others, Melanie Zimmerman, currently Consul General of the United States in Quebec City at the U.S. Department of State, and former member of the Language House French Cluster, will share her experience with the students. Details and Zoom link here.
Le 25 mars: La Pâtisserie Marocaine, hosted by the UMD French department, 1:30-2:30pm
In partnership with Airbnb, join 2 chefs in Morocco for a virtual cooking class. Learn to make Moraccan bread, Baghrir (Moroccan pancake) and Mahalabyyia (milk cream, a moroccan dessert or a snack). Space is limited so email Dr. Wegmann (hwegmann@umd.edu) by March 23 to reserve your spot. The class will be in French with the recipe also provided in English.
Le 30 mars: La Grande Fête, hosted by the UMD French department and Language House, 7-8pm
After a month of celebrating la francophonie, join us for virtual closing ceremonies. We will be playing a Francophone themed trivia game hosted by the French Language Cluster, sharing some of the various experiences of the past month, and giving out door prizes. Zoom link here.