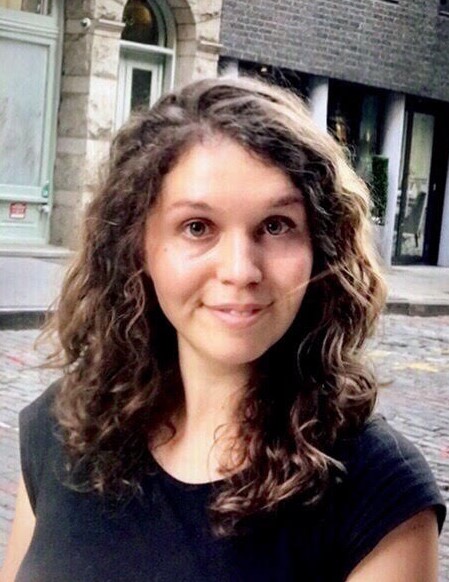 Assistant Professor, School of Languages, Literatures, and Cultures
Assistant Professor of French and Francophone Studies, French
Affiliate Faculty, The Harriet Tubman Department of Women, Gender, and Sexuality Studies
Affiliate Faculty, Maryland Institute for Technology in the Humanities

mbelsol@umd.edu
Research Expertise
19th Century
Digital Humanities
French and Francophone Studies

Maria Beliaeva Solomon received her PhD in French Literature, Thought and Culture from New York University (2019) after completing graduate work in Comparative Literature (M.A., Rutgers University, 2010). She is a specialist of nineteenth-century French and Francophone literature and media, focusing on questions of influence, translation, and circulation.
Her first book project considers the early works of several canonical nineteenth-century writers -- Balzac, Nerval, and Gautier, among others -- in light of contemporaneous transformations in media and print culture. By situating these texts within the broader social and material conditions of their production, the book traces some of the most significant, later developments in French literary history to the early years of the July Monarchy, a period characterized by growing cynicism towards an emergent publishing and marketing industry. Work from this project has appeared in Revue Nerval and the edited volume Le dandysme, de l'histoire au mythe.
She is particularly interested in considering media and cultural history alongside questions of gender and reception, both within the nineteenth century and transhistorically, serving, in 2021, as co-organizer of an international colloquium on the Representations and Reception of French and Francophone Women Writers in the Media (19th-21st centuries).
Currently, she is also collaborating with the graduate students enrolled in her seminar "Literature and the Press in 19th-Century France: Recovering Print Culture in the Digital Age" on a digital humanities project recovering overlooked aspects of nineteenth-century French periodical culture.
Building on this collaborative research, her second book project seeks to outline the complex connections between modern media, racial and colonial identities, and literary traditions, both within the French empire and transnationally, with special attention to the rich exchanges between French- and English-language abolitionist periodicals in the lead up to the French abolition of slavery, in 1848.
She is an affiliate member of the Research Center for XIXth Century Studies at the Université de Paris.

Representations and Reception of French and Francophone Women Writers in the Media, (19th-21st centuries)
International two-day colloquium
French
Featuring a keynote address by Marie-Ève Thérenty and closing dialogue with Martine Delvaux, this two-day colloquium brings together scholars from around the world to expose, discuss, and debate the issues that inform the representation and reception of French and Francophone women writers in the media, from the nineteenth century to the present day, in light of their diverse social and political realities. Insofar as it implies the analysis of strategies of visibility, and even self-promotion, the study of representations of women writers in the media extends a significant current of contemporary literary analyses – that of posture and auctorial scenography – while also including perspectives on issues of gender and identity building, understood broadly, within the study of the reception and representations of women authors.

Chiens fidèles, chiens fugueurs : l'histoire de deux histoires du "Roi de Bohême" de Charles Nodier
Paper given at the international conference "The long and the short of it : interférences de la nouvelle et du roman dans la littérature française du XIXe siècle"
School of Languages, Literatures, and Cultures
International colloquium organised by Claudie Bernard (NYU) and Chantal Massol (Université Grenoble Alpes), 2017.
Où sa main l'entraînait : la hantise du secondaire dans "la Main enchantée"
Mots-clés: Camaraderies romantiques, bousingo, parodie, Nerval et Gautier
School of Languages, Literatures, and Cultures
L'article se penche sur la problématique de la secondarité dans une œuvre considérée comme secondaire dans le corpus nervalien – son premier récit en prose, paru en 1832 sous le titre de « La Main de Gloire, histoire macaronique ». Trace de l'éphémère camaraderie du bousingo, ce conte, où dominent l'autoparodie et la dénégation, laisse deviner un jeune Nerval aux prises avec les préoccupations de sa génération et représentant génial de « l'école du désenchantement ».
Gilets Rouges : les dandys militants du romantisme français
Keywords: romanticism, rebellion, youth, fashion, performance, journalism.
School of Languages, Literatures, and Cultures
The notion of a socially engaged dandyism – let alone a political one – seems to be antithetical to the definition proposed by Charles Baudelaire, that "A Dandy does nothing. Can you imagine a Dandy speaking to the people, except to scoff?" Yet it is from within the inherently political framework of a cultural revolution, undertaken in the first half of the nineteenth century by young adepts of the Romantic movement, that many of the poses and clichés surrounding the figure of the fin-de-siècle dandy originate. Examining the texts that Gautier, Borel, and their peers publish during this period, as well as satirical articles written about them in the press, this essay theorizes the young Romantics' transgressive self-fashioning in the aftermath of Hernani as a kind of militant dandyism.