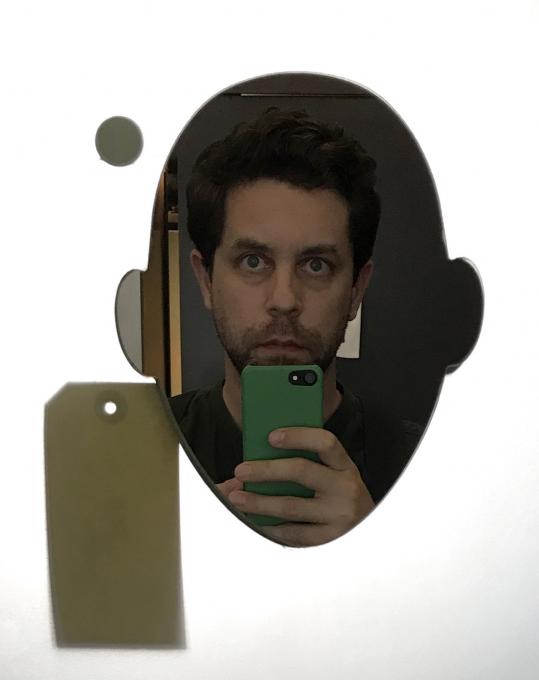 Associate Professor, School of Languages, Literatures, and Cultures
Associate Professor, Cinema and Media Studies
Affiliate, English

arsenjuk@umd.edu
4120 Jiménez Hall
Get Directions
Research Expertise
Film studies

Luka Arsenjuk completed his PhD in Literature at Duke University (2010) and works as associate professor of cinema and media studies and comparative literature at the University of Maryland, College Park, where he also directs the Program in Cinema and Media Studies. He is the author of Movement, Action, Image, Montage: Sergei Eisenstein and the Cinema in Crisis (University of Minnesota Press, 2018) and has written essays on cinema, philosophy, political theory, and the relationship between politics and art. In 2018, he won the Society for Cinema and Media Studies Award for Best Essay in an Edited Collection for his essay "to speak, to hold, to live by the image: Notes in the Margins of the New Videographic Tendency" (in The Essay Film: Dialogue, Politics, Utopia). His next book is entitled Counter-Logistics: Cinema and the Politics of Movement and will be published by Northwestern University Press. He currently serves as one of the editors for Discourse: Journal for Theoretical Studies in Media and Culture.
Movement, Action, Image, Montage: Sergei Eisenstein and the Cinema in Crisis
A major new study of Sergei Eisenstein delivers fresh, in-depth analyses of the iconic filmmaker's body of work.
Cinema and Media Studies
What can we still learn from Sergei Eisenstein? Long valorized as the essential filmmaker of the Russian Revolution and celebrated for his indispensable contributions to cinematic technique, Eisenstein's relevance to contemporary culture is far from exhausted. In Movement, Action, Image, Montage, Luka Arsenjuk considers the auteur as a filmmaker and a theorist, drawing on philosophers such as Georg Wilhelm Friedrich Hegel and Gilles Deleuze—as well as Eisenstein's own untranslated texts—to reframe the way we think about the great director and his legacy.
Focusing on Eisenstein's unique treatment of the foundational concepts of cinema—movement, action, image, and montage—Arsenjuk invests each aspect of the auteur's art with new significance for the twenty-first century. Eisenstein's work and thought, he argues, belong as much to the future as the past, and both can offer novel contributions to long-standing cinematic questions and debates.
Movement, Action, Image, Montage brings new elements of Eisenstein's output into academic consideration, by means ranging from sustained and comprehensive theorization of Eisenstein's practice as a graphic artist to purposeful engagement with his recently published, unfinished book Method, still unavailable in English translation. This tour de force offers new and significant insights on Eisenstein's oeuvre—the films, the art, and the theory—and is a landmark work on an essential filmmaker.