French Department UG Scholarships & Awards - Spring 2020
May 15, 2020 School of Languages, Literatures, and Cultures | French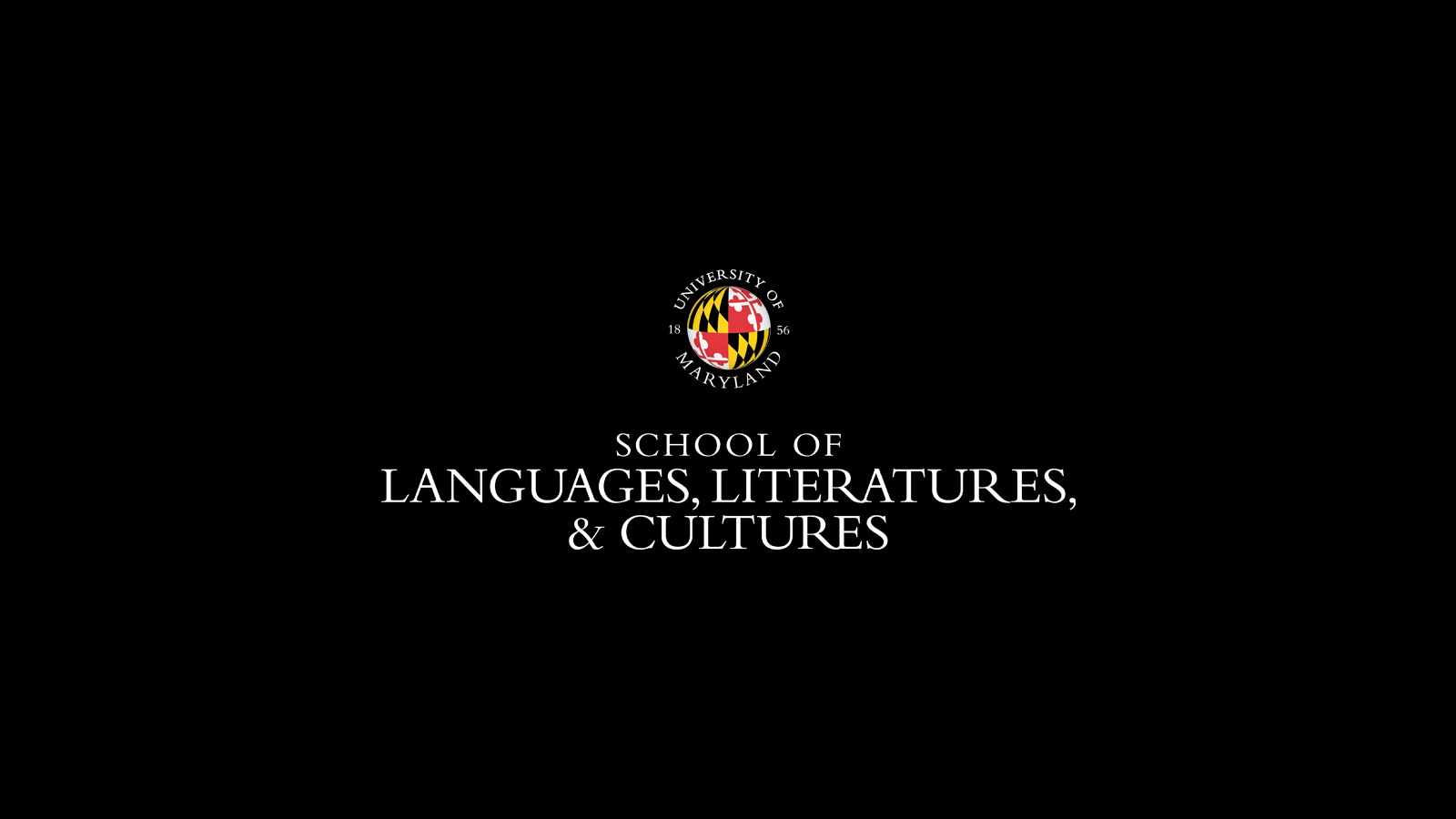 The French Department announces their Spring 2020 undergraduate scholarship and award recipients.
Julia Stratford
AATF Outstanding Senior in French
"I've thoroughly enjoyed my four years studying French Language & Literature with the French Department at the University of Maryland. By studying under passionate professors, I've not only learned the language but also how to analyze historical, cinematic, and political concepts from a Francophone perspective. Through the support of the program, I've had the opportunity to study abroad in Nice, France, and be a part of the Language House Immersion program. These experiences enhanced my classroom learning and enabled me to be a part of cohorts of incredible students. In the future, I am hoping to incorporate my French language skills into my career in the retail industry."
Wilkins (Michelle) Njigna Njinguet
Bartsch-Dunne Language House Scholarship
"Of the many dynamic experiences that I have had at the University of Maryland, being a part of the French program has been one of the most impactful. Every course that I have taken was extremely formative. My interaction with every single faculty member has been warm, encouraging, and inspirational. I enrolled in a program with the goal of maintaining my French and I walk away feeling enriched with a deeper appreciation for the French language and the constituent cultures. I walk away from the program with an extreme sense of gratitude and an excitement for other students who will find a home in the French program at UMD, like I did. Mille fois merci!"
Stephen Coyne
Donald Hirsch Scholarship
AATF Excellence in French Award
"My experience in French at UMD has been phenomenal - I've had the opportunity to spend a semester abroad in Nice, and continue the immersion in the Language House program. My French studies have taught me how to take different perspectives when facing problems, how to more effectively communicate, and most importantly, how to write a properly structured essay. Moving forward, I hope to apply my French knowledge to the TAPIF program, and eventually leverage that into a career in international patent law."
Isabella Wajsowicz Macrae
AATF Excellence in French Award
"During my experience in the UMD French program, I have developed a deeper interest in French culture and literature through a variety of authentic classes. I appreciate the community spirit that is most apparent during the interactive events at the language house where I have benefitted from continuing to immerse in the French language through discussions and collaborative activities. This program has helped me achieve personal growth by overcoming some of my initial language learning challenges with the supportive guidance from faculty and friends, who have inspired me to view language learning as a rewarding experience. For that reason, I am interested in pursuing a future career as a prospective French teacher so I can share my passion for learning French with others."
Vanessa Pessoa
AATF Excellence in French Award
"Between the amazing people that I have met, the supportive teachers that I have had, and the engaging courses that I have taken, my experience as a French major at UMD has been better than I could have ever imagined. This program has not only helped me expand my knowledge of French culture and French language, it has also provided me with the opportunity to reflect and expand my own perspective. Now that I am graduating, I hope to implement the lessons that I have learned, both tangible and intangible, as I build a career in global marketing." 
Ellen Tuttle
AATF Excellence in French Award
"I began learning French in elementary school, thanks to my parents who enrolled me in an immersion program. This early experience learning French really sparked my interest in continuing learning and practicing my French language skills, leading to me pursuing a degree in French Studies. I have loved all of my French classes at UMD, mostly thanks to my teachers who have been so kind and made the material very engaging for the class. I was also able to study abroad in Pau, France in the Fall 2019 semester, which helped me learn a lot more about French culture and practice my language skills with native speakers. My experiences with the French language have made me want to pursue a career in which I can use my language skills, particularly in the field of national security."
Sriya Potluri
Outstanding Intermediate Level French Student Award
"I am a freshman Applied Math major and French Studies minor. I have always been passionate for the French language and culture, and I started formally studying French in middle school. My French courses at UMD have allowed me to study with other students who are passionate for learning the language, which has improved my French communication and writing skills greatly. As a student on a pre-med track, learning French opens up more opportunities to work with different people and different communities in Francophone countries."
Emily Kombe
Outstanding Intermediate Level French Student Award
"I'm majoring in Public Policy and planning on minoring in French. So far, learning French has enabled me to stay in touch with my French exchange student, and even enabled me to visit her in France a few times. In the future, I hope to use my French to work with underserved immigrant communities. I'm so happy to go to a school with such a strong French program!"
Isaiah Duncan
Outstanding Intermediate Level French Student Award
"I am a Junior Computer Science Major and French Minor from Waldorf, Maryland. My experience in French at UMD has been amazing! I have had the opportunity to be surrounded by amazing and professional faculty and staff within the French department. The professors who have taught me have all motivated me to do my very best within my French classes. During the past few semesters, me studying French has brought me closer to some of my friends at UMD and in the future I am sure that having studied French will open many more doors for me."