Dean's Senior Scholars Announced
November 15, 2021 School of Languages, Literatures, and Cultures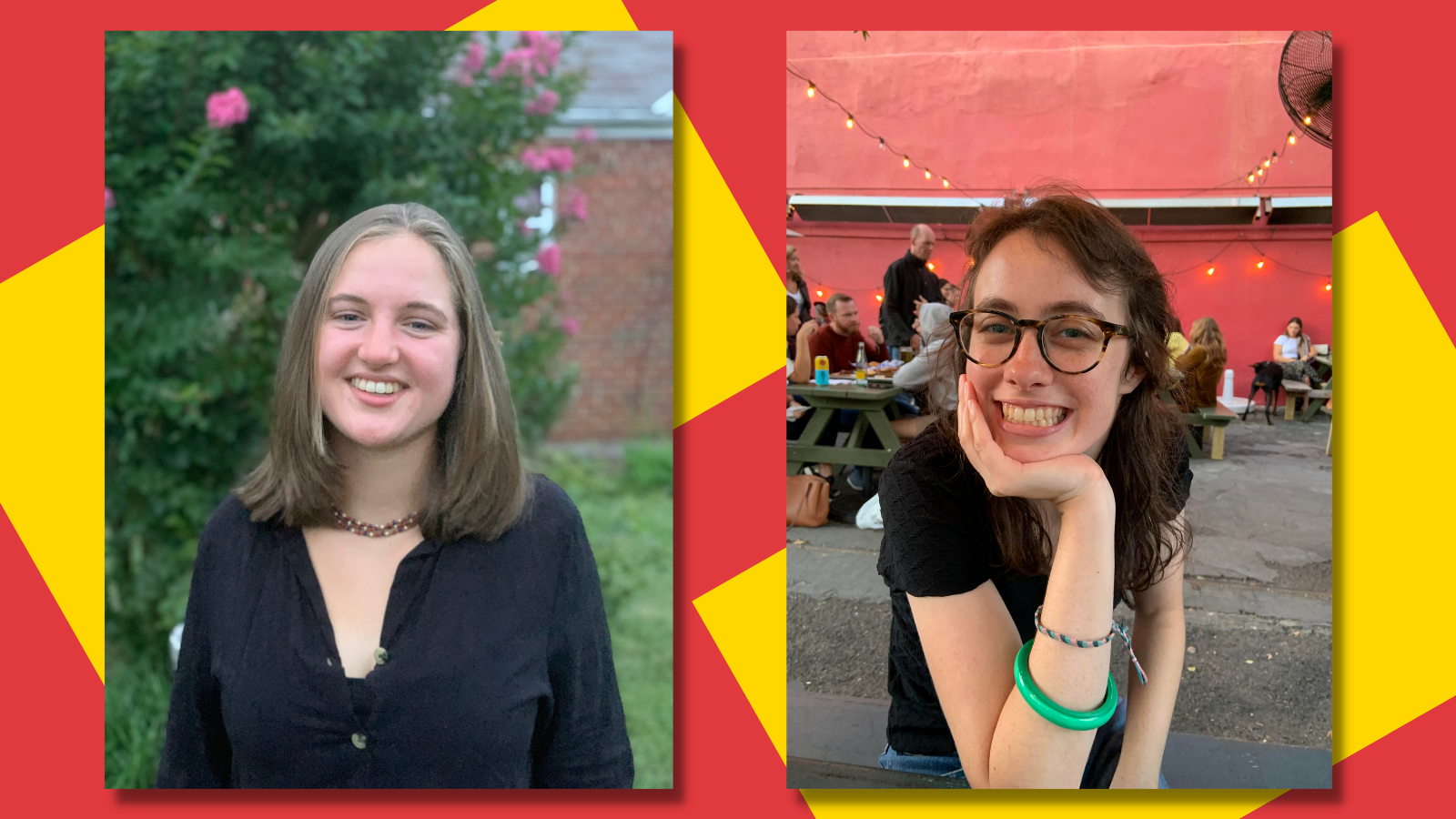 Two scholars, in Spanish and Arabic, balance rigorous academics with service to the community
Erin Namovicz is pursuing a double major degree in Spanish and Criminology and Criminal Justice. In addition to her stellar academic record, Erin volunteers with several organizations that provide free legal services related to immigration, workers´ rights, discrimination, and workers´ compensation. She also teaches English classes to adults at the Latin American Youth Center's Riverdale location. In her Senior Essay Erin writes "Spanish and Honors Humanities classes have taught me how to dive deep into the messy history behind the racist and oppressive structures that call for DEI solutions." After graduation, Erin plans to work to provide accessible legal services for immigrants.
Molly Schreier, a double major in Arabic and Government and Politics was able to show great academic talent and dedication to her studies, in addition to community engagement and leadership skills. In Molly's case, she has worked throughout her time as an undergraduate to help resettle recent refugee youth in the DMV through the Peer to Peer program. In her nomination letter, Molly's professors noted: "It is not unusual to find undergraduate students with an interest in helping marginalized groups, but we are not aware of very many who have worked throughout their entire undergraduate career, week in week out, despite all the pressures they encounter, with such steadfast resolve, and in our opinion it is this commitment to both her studies and her larger community that makes Molly stand out." After graduation, Molly plans to study Arabic in Morocco with the Arabic Flagship Program and enter a career in U.S. foreign policy.
All seven of the ARHU senior scholars were officially recognized at the 40th Annual Dean's Scholars Awards Ceremony on Wednesday, November 10, 2021.