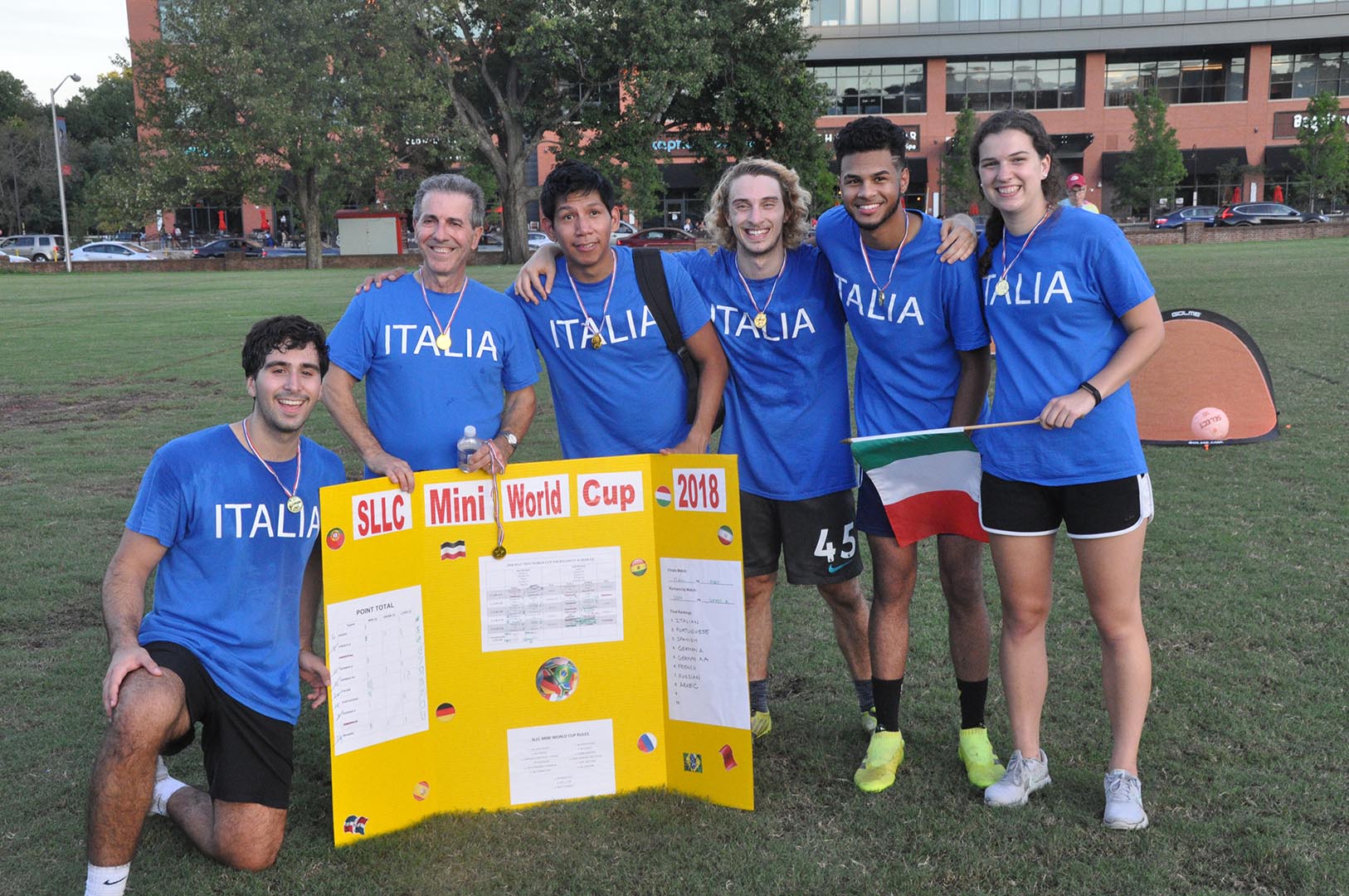 SLLC World Cup 2018
School of Languages, Literatures, and Cultures | Arabic | Chinese | French | German Studies | Hebrew | Italian | Japanese | Korean | Persian | Romance Languages | Russian | Spanish and Portuguese
Friday, September 28, 2018 4:00 pm-6:00 pm
Engineering/Multipurpose Fields
The SLLC Fall World Cup was held on Friday 9/28 from 4 to 6pm at the Engineering/Multipurpose Fields. Check Flickr for photos of the event!
After a hard fought tournament the Italian Program headed by Professor Falvo came out on top to take the cup for their second year running!
They played the Portuguese Program in the final.
The Department of Germanic Studies battled The Spanish Department for third and 4th place.
Thank you to all of the students, faculty and staff who came out to enjoy a beautiful Friday afternoon. A big thank you to Dr. Julie Koser, Nicco Cooper, and Matt Kelly for organizing the event. You all are what makes the SLLC great!