Constellations of the Political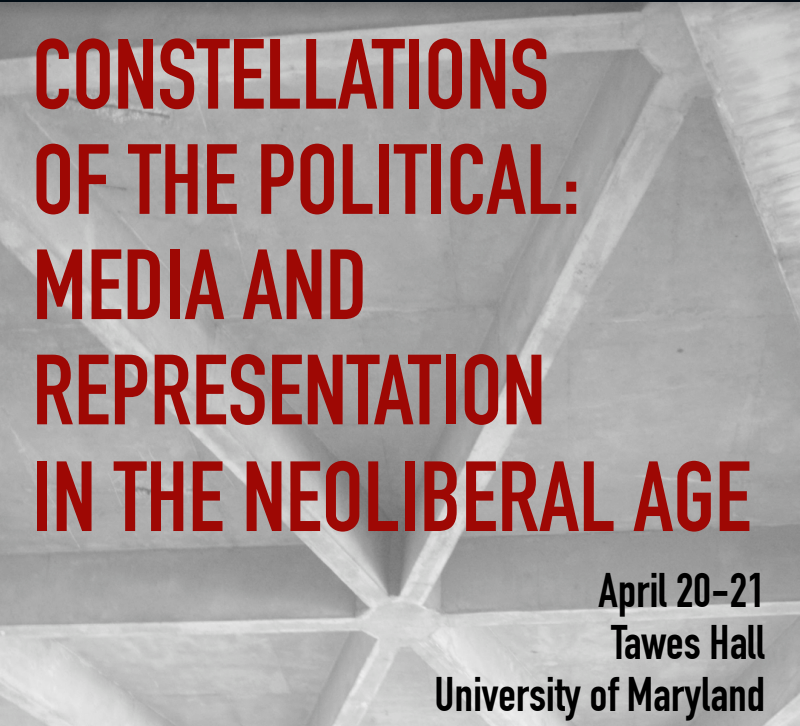 Constellations of the Political
School of Languages, Literatures, and Cultures | Cinema and Media Studies
Friday, April 20, 2018 8:30 am-Saturday, April 21, 2018 2:00 pm
Tawes Hall,
We are pleased to send you the schedule for the upcoming UMD Film Studies Symposium, "Constellations of the Political: Media and Representation in the Neoliberal Age," which will take place in Tawes on April 20-21,
The symposium will kick off with a talk by our own Luka Arsenjuk, and will continue with five lectures by an exciting group of invited speakers. Our two keynote lectures, both on Friday, will be presented by Alberto Toscano (Reader in Critical Theory at Goldsmiths, London) at 11AM, and Jodi Dean (Professor of Political Science at Hobart and William Smith) at 4PM.
We are looking forward to a timely discussion about the conjuncture of politics and media representation today, and we hope many of you will join the conversation.