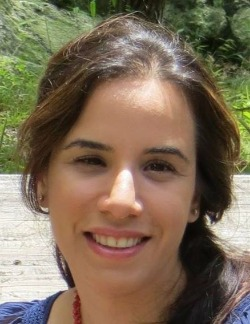 Lecturer and LH Director, School of Languages, Literatures, and Cultures
Director, Language House
Lecturer, French

mmatar@umd.edu
0107A St. Mary's Hall
Get Directions
Research Expertise
Film studies
French and Francophone Studies
Middle East

Marilyn Matar is currently the Director of the Language House Living Learning Program. She is also an affiliate faculty member of the French Department. She obtained her Ph.D. in Modern French Studies in 2014 from the University of Maryland, College Park, with a dissertation on the literary representations of the Lebanese civil war. Before coming to the United States, she completed her master's degree in French Literature at Université Saint-Joseph in Beirut.

She joined the University of Maryland in Fall 2020 after serving for five years as a Clinical Assistant Professor of French and Francophone Studies at the Catholic University of America, where she developed and taught a wide variety of courses for the program in French and Francophone Studies and the certificate program in European Studies, and served as academic advisor for students of French. Her course on the Francophone literature of the Middle East was offered through the Islamic World Studies program.

She also taught at the University of Maryland, the George Washington University, and the Alliance française in DC. In 2011, she served as Coordinator and supervisor of the Teaching Assistants in the French department at the University of Maryland and was the Course Chair for the Beginner and Intermediate French Courses. She has published articles in Contemporary French and Francophone studies, and a module in a course anthology, Entre-Textes : Dialogues littéraires et culturels, on the works of Wajdi Mouwad and on the representations of war and identity in the Francophone literature of the Mashrek.