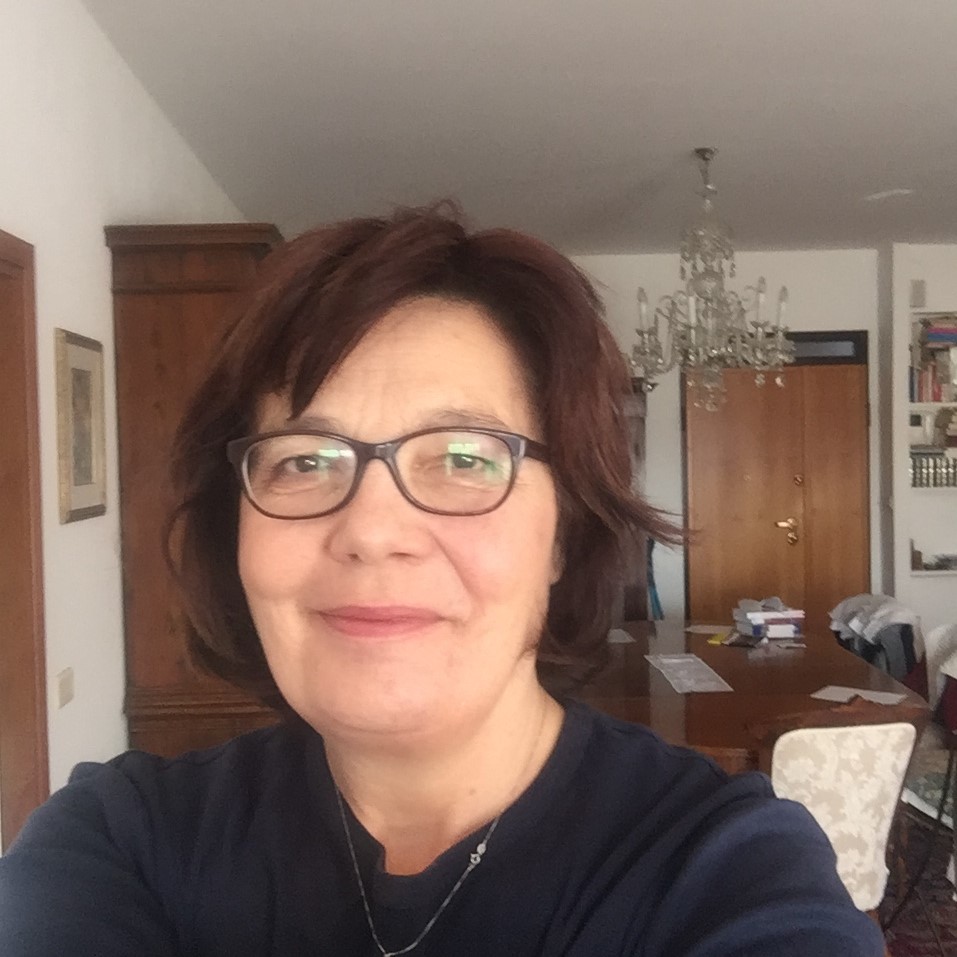 Lecturer, School of Languages, Literatures, and Cultures
Lecturer, Italian

agavagni@umd.edu
Professor Alessandra Gavagni, our Italian Lecturer from Italy, was appointed by the Italian Ministry of Foreign Affairs to work at the University of Maryland for the position of Italian Lecturer in the Department of French and Italian. This position is totally funded by the Italian Government. Alessandra was delayed in her appointment due to the COVID crisis and was only able to come to the US and teach Italian virtually in the Spring of 2021.
Professor Gavagni taught for many years in the Italian school system, primarily in the city of Arezzo, Italy. She holds a Laurea in Letters and Philosophy from the University of Florence, a Laurea Magistrale in Language Pedagogy from the University of Siena, and a M.A. in Communications from the University of Rome (La Sapienza).

La dignità umana: aspetti psicologici
The theme of dignity presented through a philosophical and historical approach and how that affects four important aspects of health, education, family and work.
School of Languages, Literatures, and Cultures
The dissertation starts with a historical and philosophical survey to understand the etymological sense of the word and to see how ethical values, law norms, cultural and social aspects have transformed the concept accordingly.Such universal theme is seen through various scholars' perspectives from ancient Greek pre-socratic philosopher Zenone di Elea to the contemporary American philosopher Martha Nussbaum and the Indian economist Amartya Sen that decline such complex term with the ability to reason, living a good life, democracy and equality, with the access to health, education and income. The research continues with an interview to four different groups of people: elementary school children, teenagers, adults and over 65 persons that answer to a few questions about examples of recognition, denial and improvement of dignity in their lives. In the last part of the survey five adults are interviewed about dignity at work with a series of questions ranging from their role inside the company, their relationships with staff and management, information, support, wellness, safety at workplace. Five more people are interviewed on their health experiences with physicians and at the hospital to get their feedback on help, practical information, wellness and empathy. Such analysis is deepened at school with five teachers' interview on their approach to teaching attitudes, agreement on education vision and mission, collaborative approach with the principal staff and student care, respect, tolerance, inclusion, sense of community. Another group of five adults have responded to questions related to family relationships, transmitted values, use of technology, family lifestyle, freedom, privacy, sharing perspectives and mutual respect. Data analysis and comments conclude the study.